Cleveland Golf announced the release of their new Launcher XL woods and irons and they've made it clear that when it comes to these golf clubs, everyone is welcome. All the new drivers, fairways, hybrids and irons are big, easy-to-hit, and packed with forgiveness. If thoroughly enjoying your time out on the course is a top priority, then according to Cleveland Golf, Launcher XL is perfect for your game.
At the front of the line are the Launcher XL and Launcher XL Lite drivers. The Lite version also comes in a women's spec and in a DRAW model. The standard model has an adjustable hosel sleeve with three degrees of adjustability, but size is where it really stands out. The new Launcher XL is larger than any other driver the brand has put out and also has the most MOI of any Cleveland big stick. The Lite version carries over all that forgiveness, but drops the adjustability sleeve in favor of a lightweight construction that improves swing speed for players who struggle to swing fast off the tee.
Both drivers feature Rebound Frame technology, which adds flexibility to the body of the driver that's offset from the already highly flexible face. The dual flex zones boost ball speed on drives hit center or off-center, which means more distance across the board even on mishits.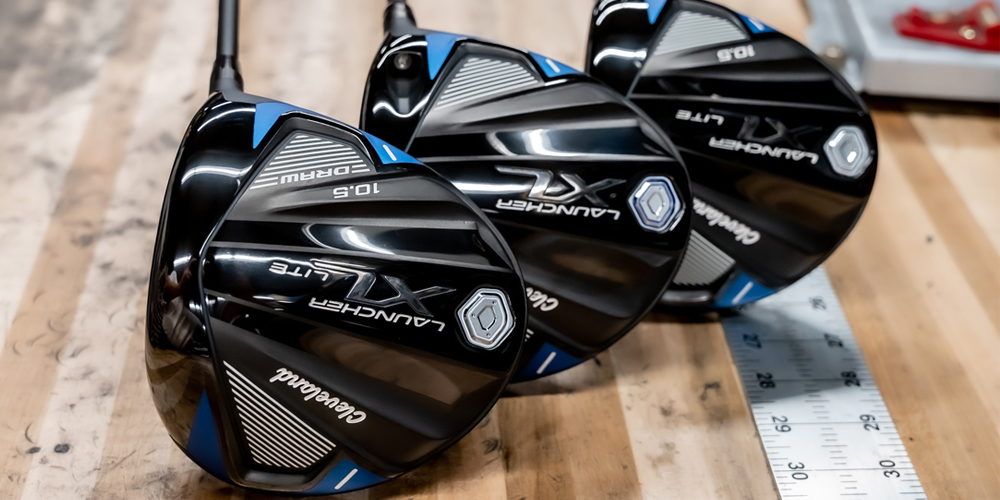 The Launcher XL HALO fairway woods and hybrids are available in men's and women's models. They also feature Rebound Frame for enhanced ball speeds on long shots, and since they're in the HALO family of products, they're built for forgiveness with lots of perimeter weighting and added MOI.
The two new iron sets, Launcher XL HALO and Launcher XL, offer some breadth when it comes to playstyle. If 'maximum forgiveness above all' is your cup of tea, then the hybrid-iron construction of Launcher XL HALO irons makes all your shots easy to launch. If you're looking for more balanced performance, Launcher XL irons are a split set with hollow construction in the long irons and cavity back construction in the short irons—it provides forgiveness with added control on approach shots.
With looks both classic and new, the Cleveland Launcher XL series provides plenty of power for anyone looking to add distance to their game this fall. Demos are available now at Club Champion!