With a name inspired by its key technology, radial weighting, Cobra's new RADSPEED products are aimed at maximizing performance for the full spectrum of players through optimized weighting and an array of advanced technologies.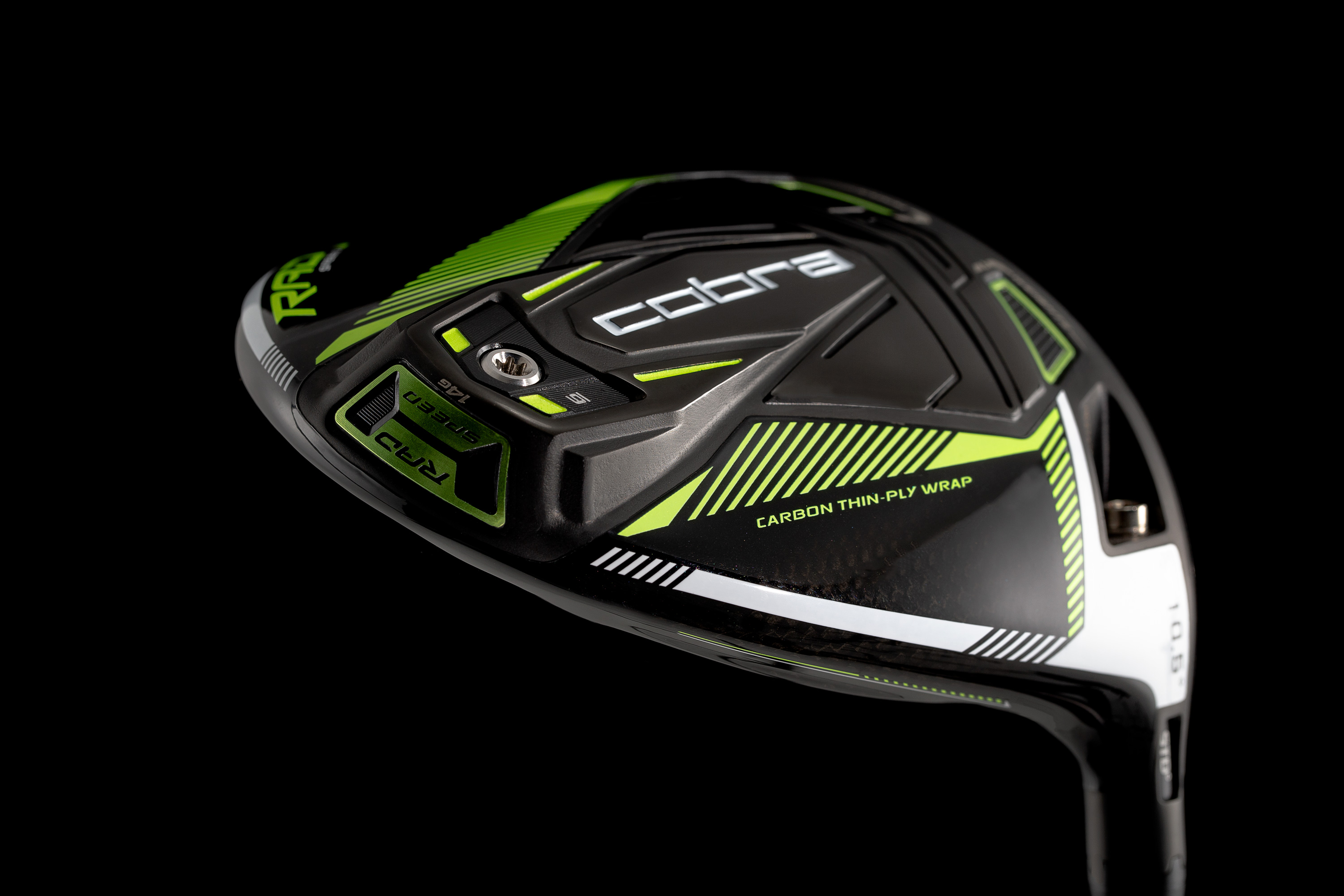 The design concept originated from a popular formula in engineering, Radius of Gyration — the distance from the club's center of gravity to each weight or technology location. Cobra's engineers discovered that by increasing the Radius of Gyration and the distance between the front and back weights, they could create a blend of fast ball speed, low spin, and forgiveness. Utilizing radial weighting, weight is strategically positioned in each of the three new driver models, creating three distinct performances: The RADSPEED for faster swingers who want faster ball speeds and low spin; the RADSPEED XB for distance and consistency across the face in the form forgiveness and stability; and the RADSPEED XD for those who want distance while reducing their slice or creating a draw.
The RADSPEED driver is designed with a 460cc traditional shape and forward-biased radial weighting for low spin, low launch and workability. By pushing the weight as far forward and back as possible, the driver looks to deliver maximum ball speed. Using a lighter T-Bar Speed Chassis and a thinner Carbon Fiber Wrap Crown, engineers saved additional weight and repositioned it forward to lower the CG producing more speed. The RADSPEED drivers also feature a CNC Milled Infinity Face, Cobra's proprietary CNC milling process.
The RADSPEED XB ("Xtreme Back") driver is designed for players who want speed and distance but value forgiveness and straight flight. The XB features an oversized address profile that inspires confidence, while a 460cc clubhead utilizes rear-biased radial weighting to deliver what Cobra calls the fastest and straightest ball flight of the three models.
The RADSPEED XD ("Xtreme Draw) driver is Cobra's longest and fastest draw-biased driver designed to provide maximum distance and slice-fighting power. It features the same oversized 460cc profile as the XB, but with heel-biased radial weighting.
The new RADSPEED clubs will be available to demo in January, so book your custom club fitting now!