While many golfers think of irons when they hear Mizuno Golf, the brand is quietly engineering new designs and innovations in the driver category as well. Mizuno's new ST Series drivers represent the culmination of the Japanese company's 3-year, rapid-fire driver development project. Preceded by the ST190 and ST200, the new ST-Z and ST-X models further deploy Mizuno's new SAT2041 Beta Ti face and complex carbon construction to deliver what the company calls "potent ball speeds and a dense, satisfying sensation at impact".
"Most of our ST200 Tour feedback was on the sensory side, a desire for a sound our players generally described as solid or dense," said Chris Voshall from Mizuno. "We spent the next year working on improving feedback, hand in hand with releasing the additional ball speed we knew was left in our SAT2041 Beta Ti face."
SAT2041 stands for Super / Alloy / Titanium / 20% Vanadium / 4% Aluminium / 1% tin, and it offers 17% more tensile strength and 8% more flexibility than traditional 6-4Ti. Developed over five years as a lightweight, high strength material for the automotive industry, SAT2041 has a fine grain structure inherently resistant to fatigue.
The ST Series offers a choice of two different head designs in the driver, with characteristics to suit different playing requirements and deliver different ball flights.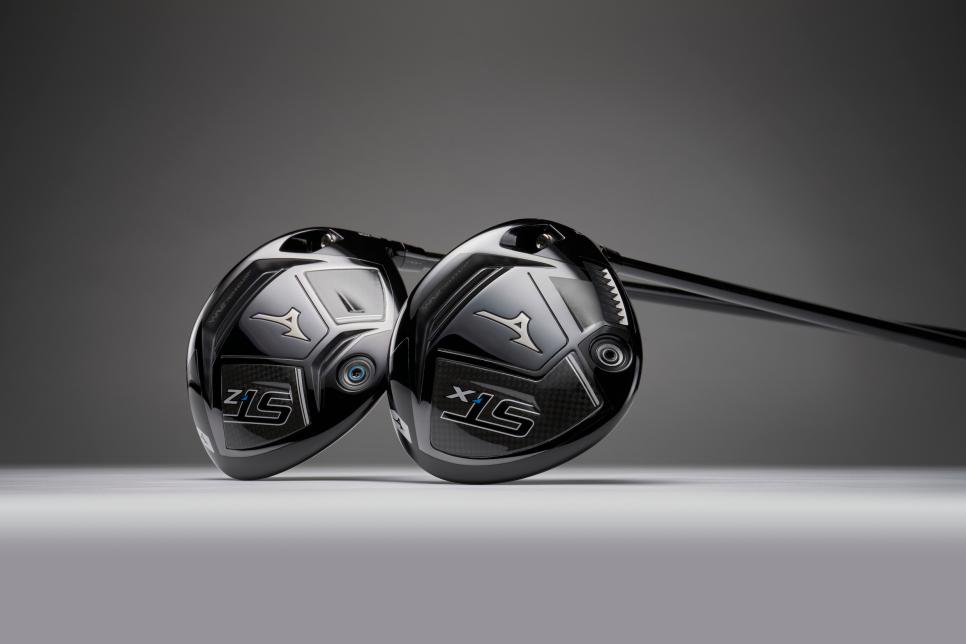 ST-Z Driver
The ST-Z has been designed to be ultra-stable and to offer low-spin efficiency. It has a balanced toe/heel carbon composite construction with deep central back weight – for a spin efficient, straight-line ball flight.
A balanced use of carbon composite on the sole and a deep central sole weight are biased towards a straight-line flight and low spin efficiency. The ST-Z driver has a wide, low footprint, with a neutral visual lie angle and comes with four degrees of quick switch adjustability to fine-tune look and trajectory.
ST-X Driver
The ST-X features a draw-biased carbon composite construction aided by a heel side sole weight. An expanded toe located carbon composite window combines with a heel located sole weight to produce a reliable draw bias. The ST-X driver offers a more compact profile, a slightly deeper back portion and more upright visual lie angle and also comes with four degrees of quick switch adjustability.
"In testing, a lot of our Tour players preferred the ST-X over the ST-Z for its deeper shape and slightly smaller profile," said Chris Voshall. "I'd recommend starting with an open mind and dropping the ST-X alongside the ST-Z in the address position. For a draw bias driver, it's not going to be what most players expect."
The ST Series woods are available at your local Club Champion now.